Happiness@Work 2022
Speakers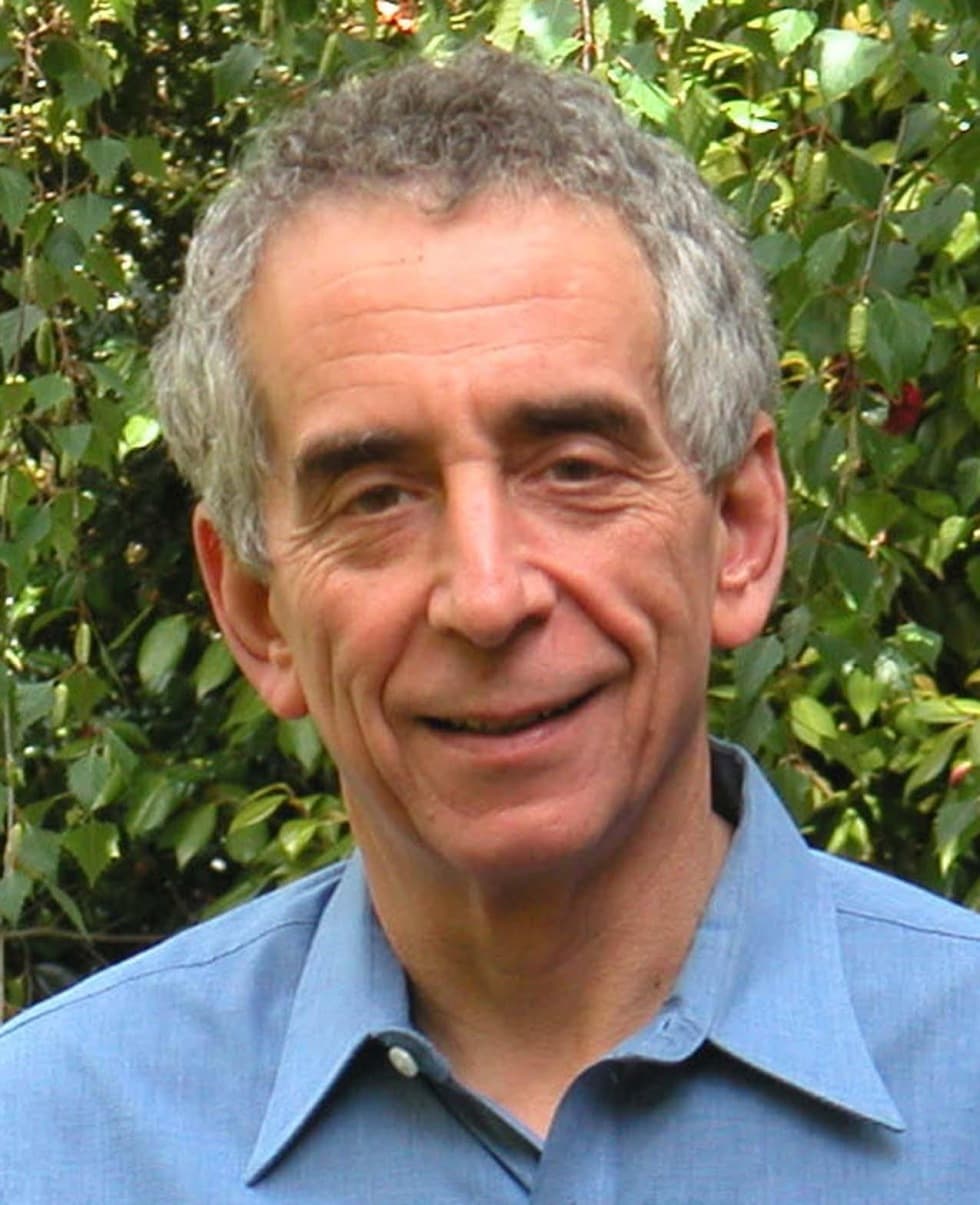 Barry Schwartz


Haas School of Business at Berkeley
Barry Schwartz is an emeritus professor of psychology at Swarthmore College and a visiting professor at the Haas School of Business at Berkeley. He has spent fifty years thinking and writing about the interaction between economics, psychology, and morality. He has written several books that address aspects of this interaction, including The Battle for Human Nature, The Costs of Living, The Paradox of Choice, Practical Wisdom, and most recently, Why We Work.
Schwartz has written for sources as diverse as The New York Times, The New York Times Magazine, the Chronicle of Higher Education, Slate, Scientific American, The New Republic, the Harvard Business Review, and the Guardian. He has appeared on dozens of radio shows, including NPR's Morning Edition, and Talk of the Nation, and has been interviewed on Anderson Cooper 360 (CNN), the PBS News Hour, The Colbert Report, and CBS Sunday Morning. Schwartz has spoken four times at the TED conference, and his TED talks have been viewed by more than 20 million people.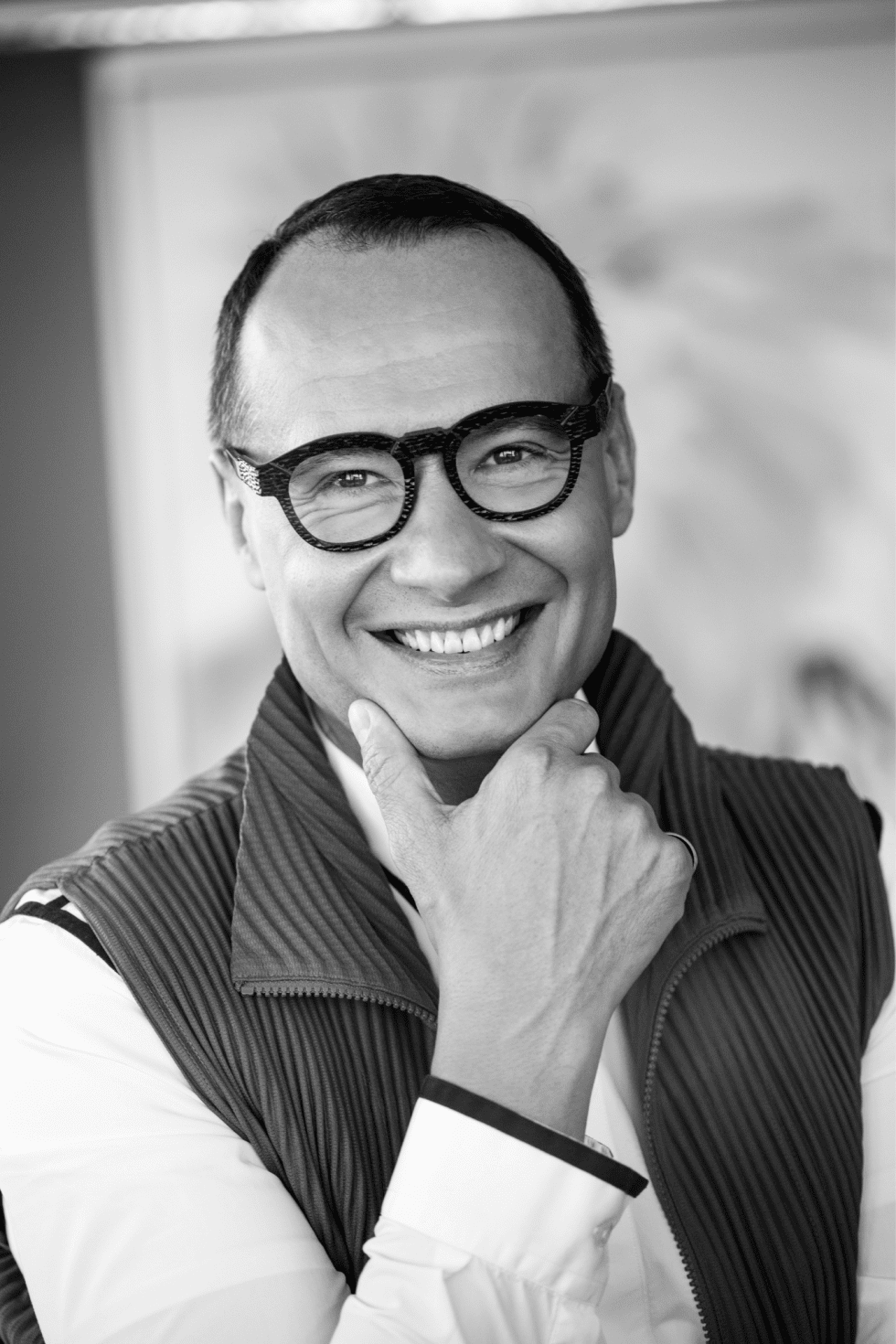 Michal Liday


CEO, Tatra bank
Michal Liday graduated from the Faculty of Mathematics and Physics at Comenius University in Bratislava, with a major in mathematics and computer science. Subsequently, he continued his education at the post-graduate studies at the University of Economics in Bratislava, specializing in Quantitative Methods in Economics. He supplemented his education with study programmes at Mankato State University in Minnesota (USA) and City University in London (UK). In 2010 he graduated and successfully completed the General Management Program at Harvard Business School in Boston (USA).
He started his professional life as a lecturer at the University of Economics in Bratislava in 1992. In 1997 he started working at Tatra banka as a branch director. In 2000, he became the Director of the Private Banking Department and five years later he focused his activities again on retail banking management. In 2007, he became a member of the Bank's Board of Directors responsible for the management of retail banking and in 2015 he was appointed to the position of CEO of Tatra banka, where he has been working until today.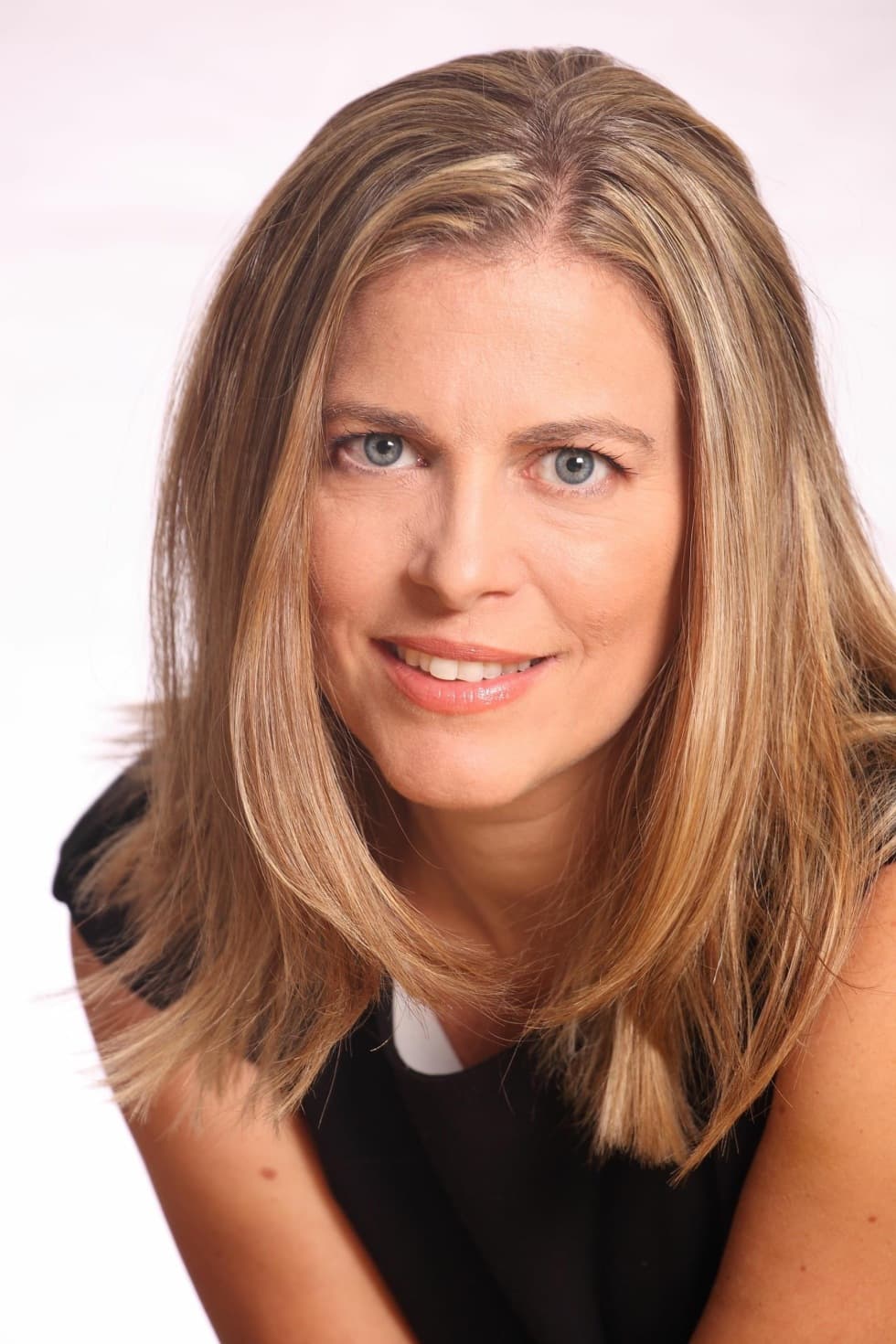 Dalia Feldheim


founder of Flow Leadership Consultancy

Dalia Feldheim- founder of Flow Leadership Consultancy, draws on her own extensive corporate leadership experience and her passion for championing others, to enable organizations promote a more authentic, happy and psychologically safe working culture. She is on a mission to share her insights and learning, successes and struggles to help shape the new generation of leaders. She teaches 'The Science of Happiness and Resilience' as an Adjunct Professor at the Singapore Management University and works with the top tech companies to bring resilience and joy to work.

She is also an ICF accredited coach, a qualified psychodynamic group therapist and yoga and meditation trainer- including personal and group coaching and mindfulness practice in her corporate programs. Finally, Dalia is a passionate advocate of women and feminine leadership- encouraging women (and men) to lean into their feminine leadership traits and "Dare to lead (more) like a girl".
Chris Low


the Head of Vibe, Canva

My position at Canva is the Head of Vibe and the Vibe team's goal is to ensure everyone at Canva is empowered to do the best work of their lives, by providing an incredible workplace and environment for our team to thrive.

Before Canva, I was an owner and chef of Orto Trading Co, a restaurant in Surry Hills. Canva's founders, Mel and Cliff, were my regular customers. When taking the role at Canva, I aimed to build Canva's culture in the same way I would run a restaurant: I am building a community by creating experiences that people connect to. We have only achieved 1% of what we are capable of! My job is to help our team reach the other 99% of our goa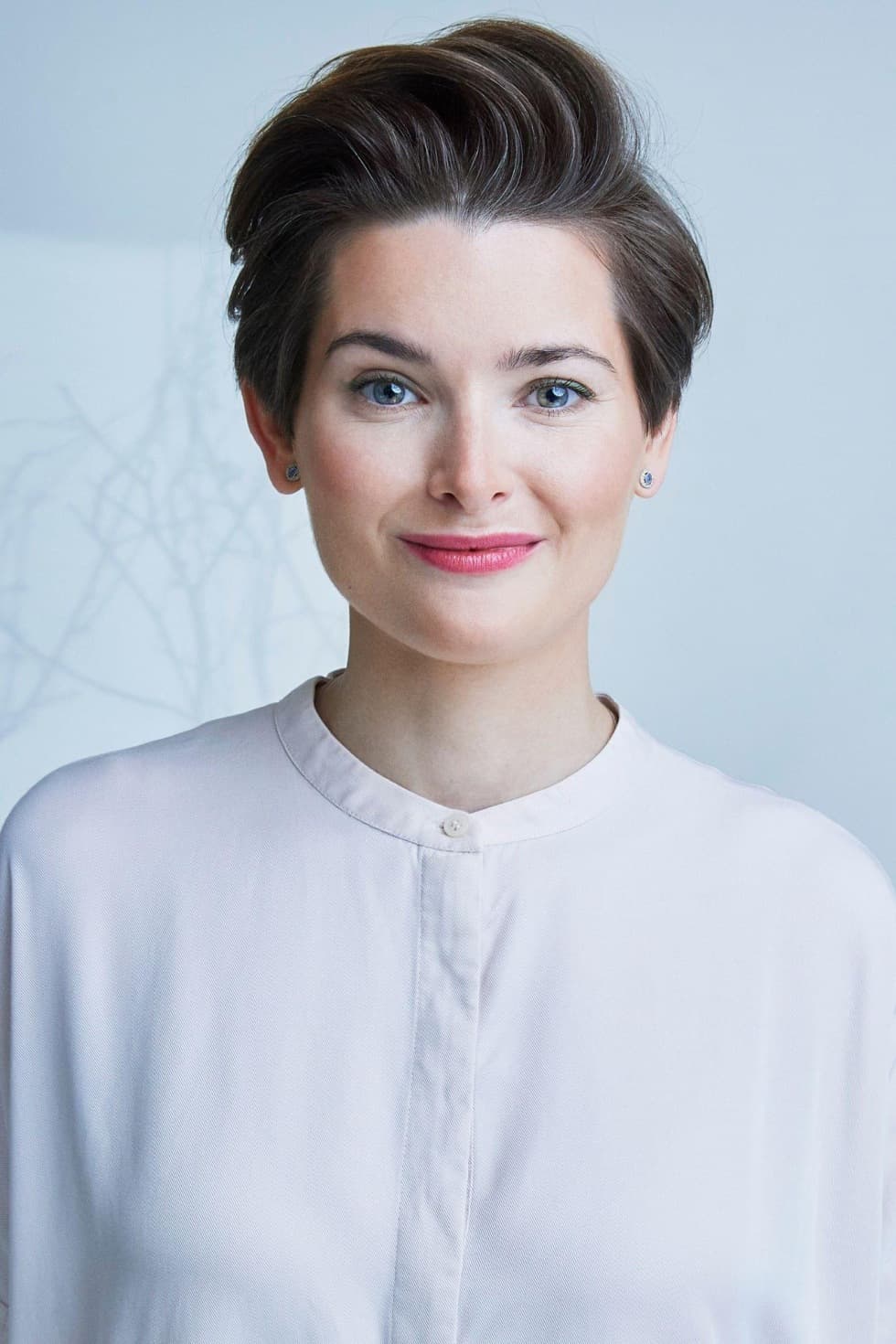 Martina Viktorie Kopecká


parish priest of the Czechoslovak Hussite Church


Martina Viktorie Kopecká, parish priest of the Czechoslovak Hussite Church, since 2021 Goodwill Ambassador, psychotherapist and crisis interventionist. She studied theology at Charles University and then psychology and special education. She is currently working on her dissertation project and researching in the field of ecumenical theology. As a parish priest, she serves God and people, baptizing, marrying, escorting on the last journey and officiating at services. Since 2013 she has been a member of the Central Executive Committee of the Geneva-based World Council of Churches and since 2014 she has been chair of one of its advisory bodies, ECHOS/YPEM. Pope Francis awarded her a medal for her ecumenical work and invited her to attend the Synod of Bishops at the Vatican as the only ordained woman cleric. She continues to educate herself, trying to broaden her horizons and learning to ride a bicycle. In 2022, she completed her second psychotherapy training in family therapy for psychosomatic disorders. In 2021 her first book, Diary of a Parish Priestess, was published and that same year she danced to second place in Stardance. In her spare time she goes to galleries and reads everything she can get her hands on and has written several other book projects.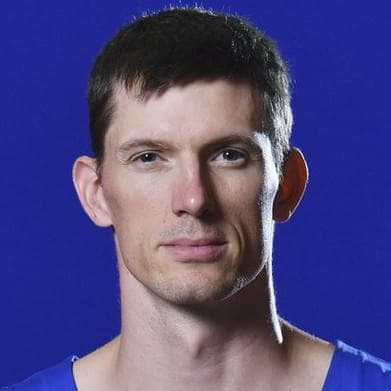 Pavel Pumprla


former captain of the Czech national basketball team, leadership mentor

Pavel Pumprla is a former captain of the Czech national basketball team. His more than 15 years of experience in the world of professional sports, combined with his many years of studying leadership and personal development, has given him a unique combination of practical and theoretical knowledge and skills that he now uses in his second career as an inspirational speaker and consultant in the areas of leadership, team building and personal development. Pavel also founded the Athletes PRO project, which is dedicated to educating athletes and helping them transition into a career after sport. He is also the host of the Winner's Journeys podcast where he brings you interviews with inspirational figures from the world of sport. His big priority is also the functioning of his family team, where he works with his wife and three children, and he also sees the field of parenting as another amazing parallel to the business world in terms of leadership and team building.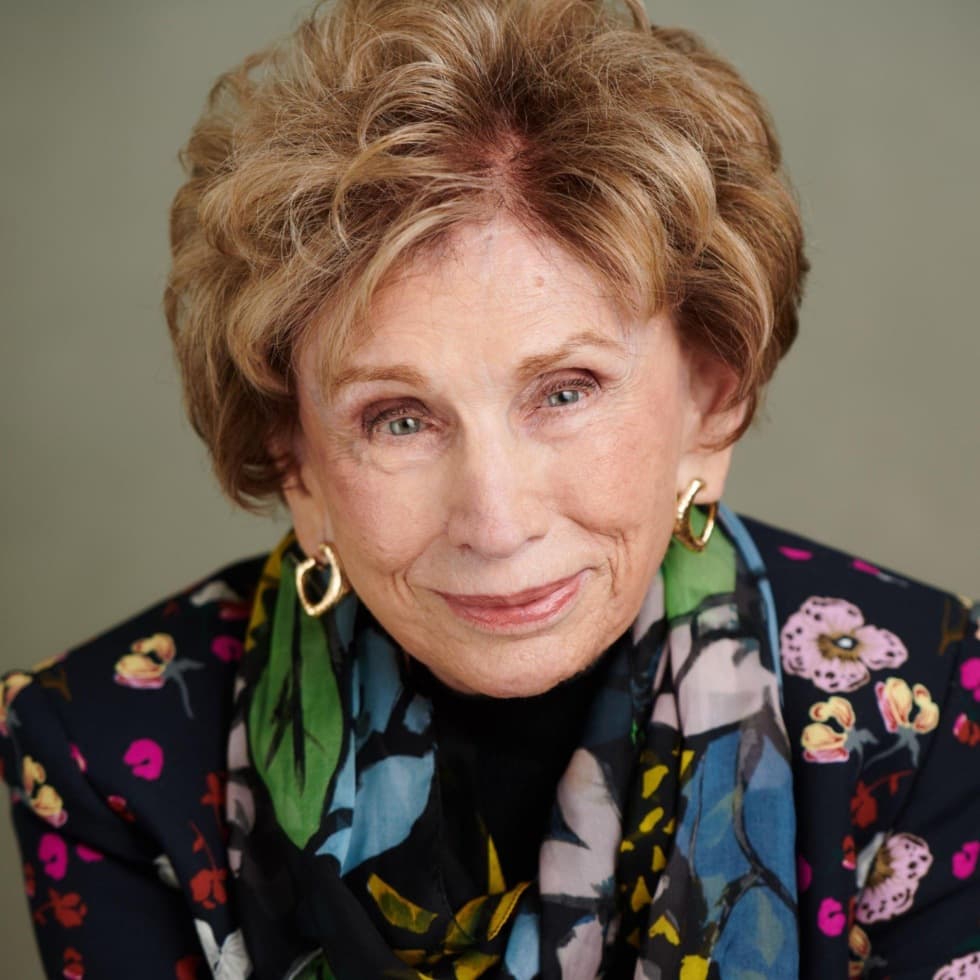 Edith Eva Eger


Psychologist, author of The Choice

Dr. Edith Eva Eger published her NY Times best-selling memoir, The Choice, at the age of 90 in 2017. In 2020, during COVID lockdowns and at the age of 93, she published her Internationally best-selling guidebook, The Gift. Both books are translated into more than 30 languages. She is a survivor of Auschwitz, is a practicing and world-renowned Psychologist, a great-grand-mother to seven, and the embodiment of lighthearted love and positive energy. Dr. Eger speaks to audiences Internationally and maintains a practice in La Jolla, California.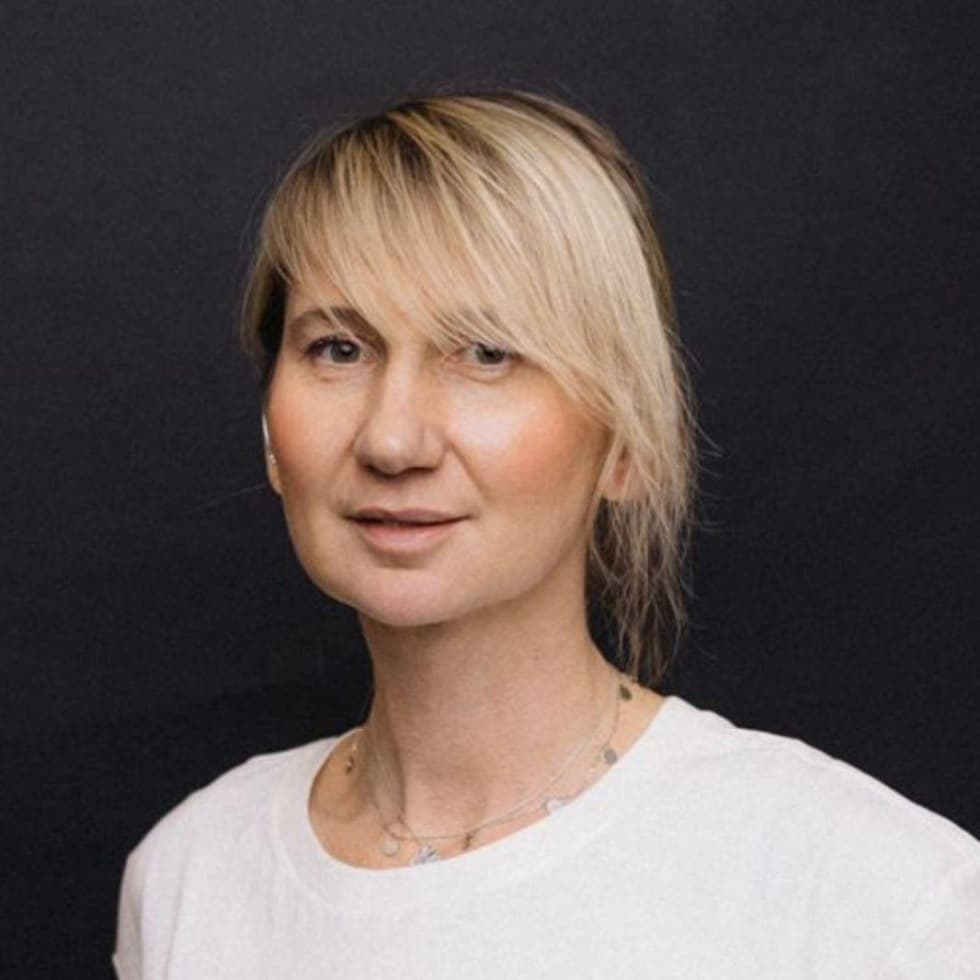 Olga Rudnieva


CEO, Superhumans Center

For 18 years Olga worked as head of Olena Pinchuk foundation, the first and one of the largest private foundations in Ukraine. Foundation work was focused on fighting against HIV/AIDS and attracting best international experience in Ukraine.

Amongst the key projects: charitable project of Sir Elton John devoted to the fight against HIV/AIDS in Ukraine and Sir Paul McCartney Independence concert in Kyiv; Medsanbat, the training course of the first aid for frontline paramedics; the biggest campaign in media to raise awareness about HIV/AIDS in Ukraine and gender equality initiatives to increase role of women.

Olga considered to be one of the key personalities in Ukrainian philanthropy, having launched numerous social, educational, and fundraising campaigns.

Since the war broke up, Olga has become a Chief Coordinator for Help Ukraine Center, the largest hub in Europe for delivering humanitarian aid in Ukraine and starting in August 2022 became the CEO for Superhumans Center, hospital for prosthetics, face reconstruction and psychological support for people, injured during the war in Ukraine.

Olga is also a well-recognized public speaker for gender equality and advocate for female rights, for 4 years in a row she listed in top 100 most successful women in Ukraine.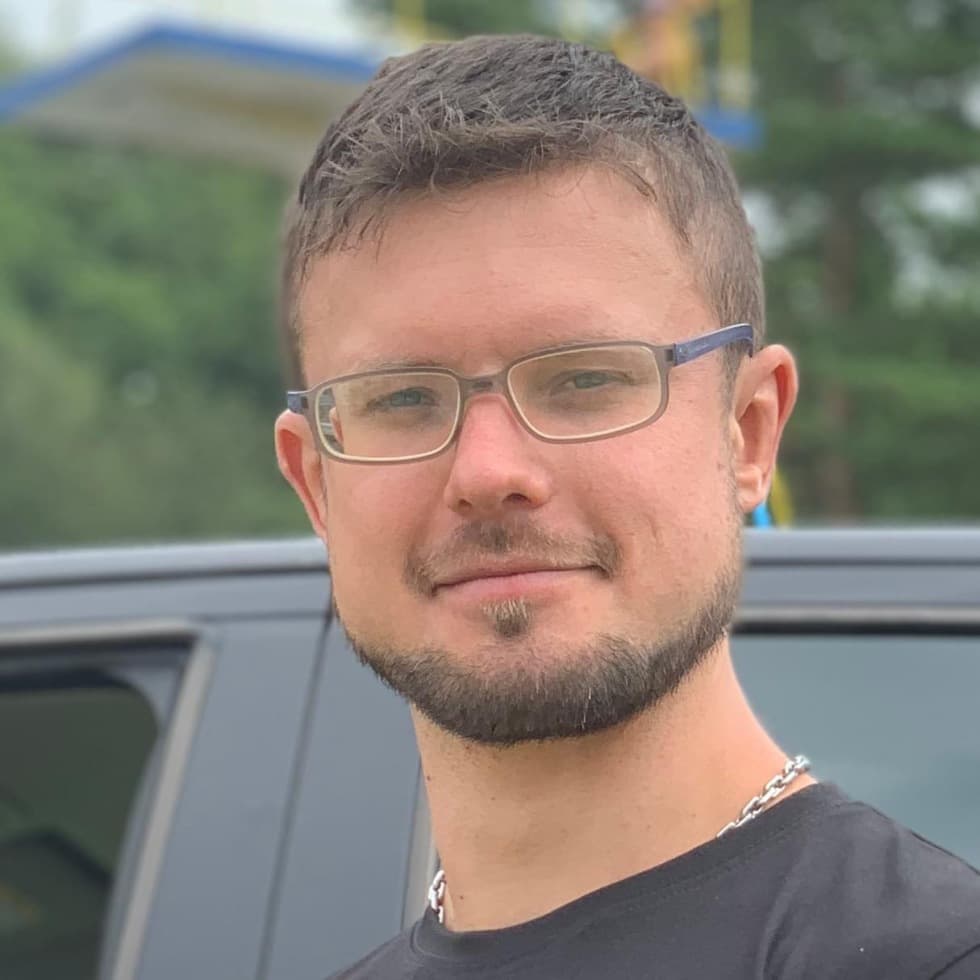 Libor Mattuš


biohacker, ecold therapy expert

Biohacker, certified coach, breath and cold therapy instructor, author of Cold Therapy (Bizbooks), Former Chinese and English language interpreter. Libor works with companies and corporations to incorporate a healthy lifestyle into a living corporate culture. He also works with internationally recognized Czech athletes.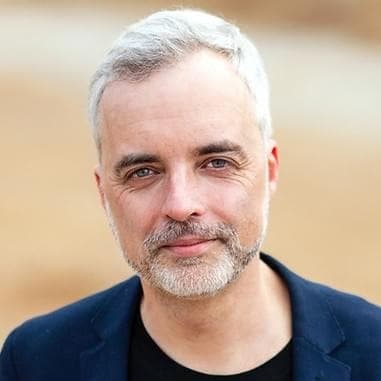 Daniel Franc


expert in building corporate communities
David Lukeš


director, Centre Paraple, o.p.s.

David graduated from Comenius University in Bratislava - law, worked as a lawyer and later as a marketing specialist in the private sector.

For many years he has been involved in promoting the interests of people with spinal cord injuries. Since 2009, he has volunteered as a member of the Board of the Association of Paraplegics, which was renamed the Czech Paraplegic Association - CZEPA in 2012. From 2011 to 2022 he served as the executive director of the association. He actively follows the issues of people with spinal cord injury and brings innovative suggestions from abroad (especially the USA), which he tries to apply to Czech conditions. In the period 2010 - 2016 he was a member of the board of directors of the Paraple Centre o.p.s., since March 2016 he has been its director.

David is also an active sportsman - rugby player. He has been involved in wheelchair rugby for over ten years and is the chairman of the Czech Wheelchair Rugby Union and currently the coach of the national team. Together with his organising team he organises the biggest wheelchair rugby tournament in the world - Rugbymania. In the past, he has also served as the vice-chairman of the Czech Association of Disabled Athletes.

In 2014 and 2016 he was nominated for the Olga Havel Award, and in 2014 he received a special award for outstanding project implementation.

There is probably nothing that David is not interested in and enjoys, except doing nothing. Ideas flow from him in all directions and keep many people busy :-). He loves wheelchairrubs, walks, new places and new experiences, just sometimes he likes to escape into solitude and thinking. He is comfortable in nature and in the mummery of the big city, he can't last long without one or the other.

He likes to enjoy life, love and the beauty of the moment.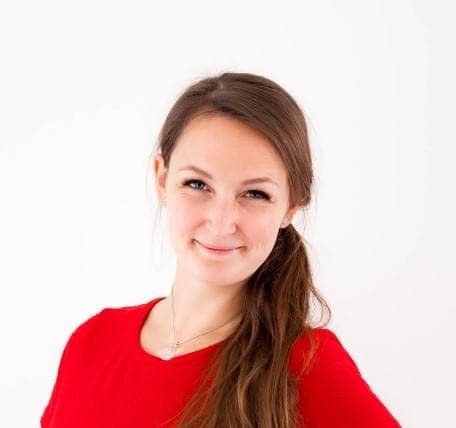 Lucie Velcerová


HRBP, Kentigen s.r.o.


She has been working in HR for over 10 years. From recruitment agency to corporate to family owned Czech company, from recruitment to full HR agenda to talent development and coaching.

She believes it's all in us - the people and "what we make it, we get it", so why not make it great so we love being at work every day!
Miloš Myšička


Head of KAM and regional sales, LMC


Miloš Myšička heads the sales department for the most important clients at LMC, a technology company dealing with the labour market and known mainly for brands such as jobs.cz, prace.cz, atmoskop.cz, seduo.cz and others.

Together with his team, he strives to change the perceived views and prejudices towards marketers and business as a whole through a partnership approach.

He also combines his 6 years of experience in LMC management with experience from start-ups and smaller companies, which he occasionally helps as a consultant to set business strategy, management or corporate culture.
Most importantly, he is a proud father of two and a happy husband : )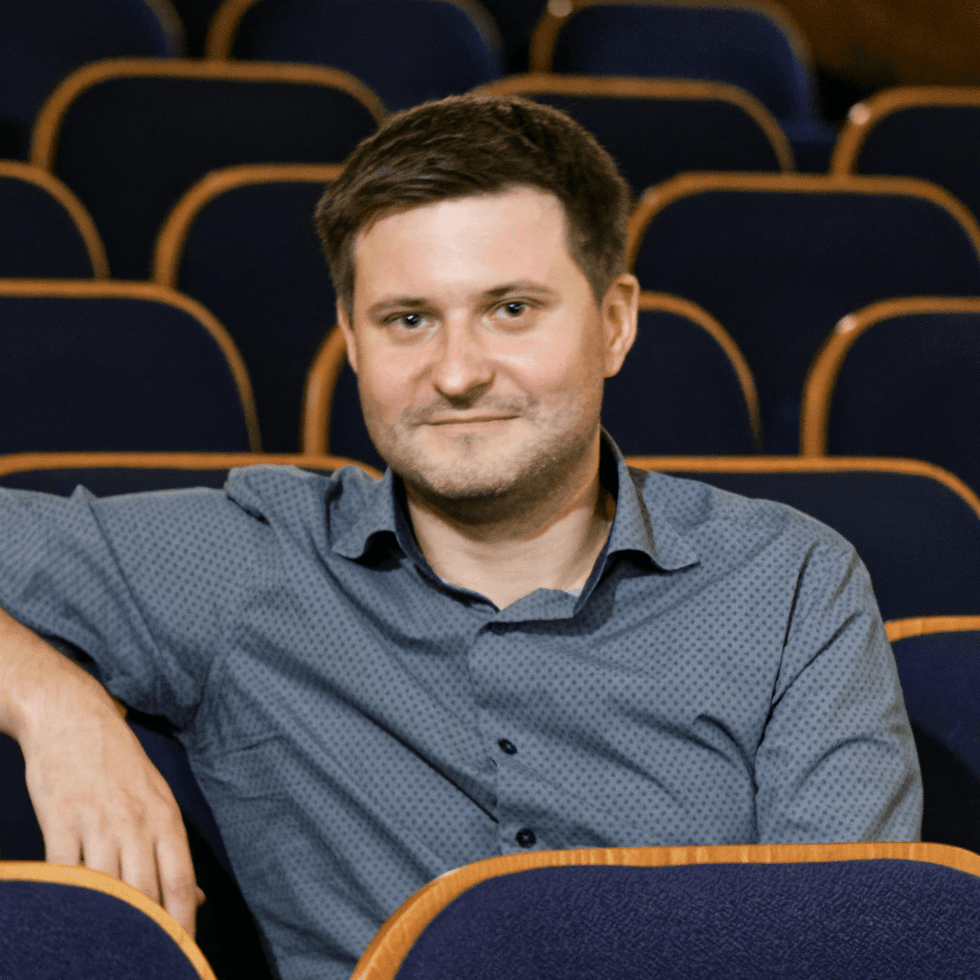 Luboš Malý


CEO, Red Button EDU


Luboš has tried various roles from process engineering to management positions to global transformation projects. As Director of Operations Innovation at the LEGO Group, he focused on the use of exponential technologies to produce toys for future generations of children and adults. He co-founded the RedButton network, which aims to cultivate the environment in Czech and Slovak companies. Last but not least, he would like to promote sustainable shopping through the Earthnest project. The marketplace directly contributes to the UN Sustainable Development Goals. In its activities, it turns organisations into organisms, employees into entrepreneurs and hierarchies into communities, linking the distant worlds of virtual reality, robotics, additive manufacturing or digitalisation with a sustainable and playful approach to work.
Jindřich Fialka


Co-Founder, Sto skupin

Jindra is a blend of entrepreneur, designer and a bookworm. He is also the guy who makes things happen. Interested in design, anthropology, technology and many other seemingly unrelated topics like music, marketing, psychology, sociology, physics, chemistry and martial arts.

His specialities are customer experience, product development and innovation design.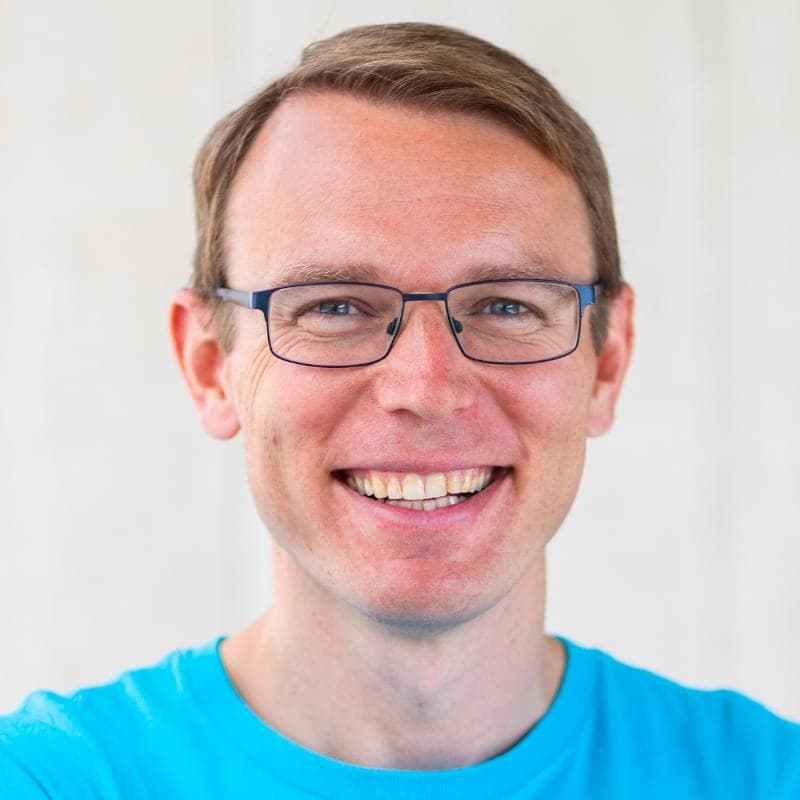 Michal Šrajer


Co-Founder, Happiness@Work

Michal, with his two friends, co-founded the studio Inmite in 2008. It was known for its democratic principles and soon became the Czech smartphone app development leader. He named himself "Chief Happiness Officer" at that time, focusing on purpose and relationships at work. After six years, Inmite became part of the global security company Avast through acquisition. And Michal became CHO of a much bigger company. Two years later, Michal started his sabbatical. While traveling with his family, he visited many "happy companies" worldwide. Michal returned home with a mission to help build successful organizations where people thrive. He co-founded the international Happiness@Work Conference and a company assisting leaders in making more human workplaces. He is a proud member of the Red Button network and co-founder of startups Workshop Box, Joinera, and XR Leaders.