Happiness@Work Live! 2021
The conference takes place in a 3D virtual world.
To enter you need to download and run our app:
After downloading and launching the app, use your ticket code in "XXXX-1" format to log in.
How to start the app on Windows?

1. Download the file with Confer-o-matic app on your computer.
2. The file will download in .zip format, so you need to extract its contents before you can open it. You can choose its location when extracted, but you do not have to.
3. Open the extracted file. In the file, you can see several items. Click on the one that's circled.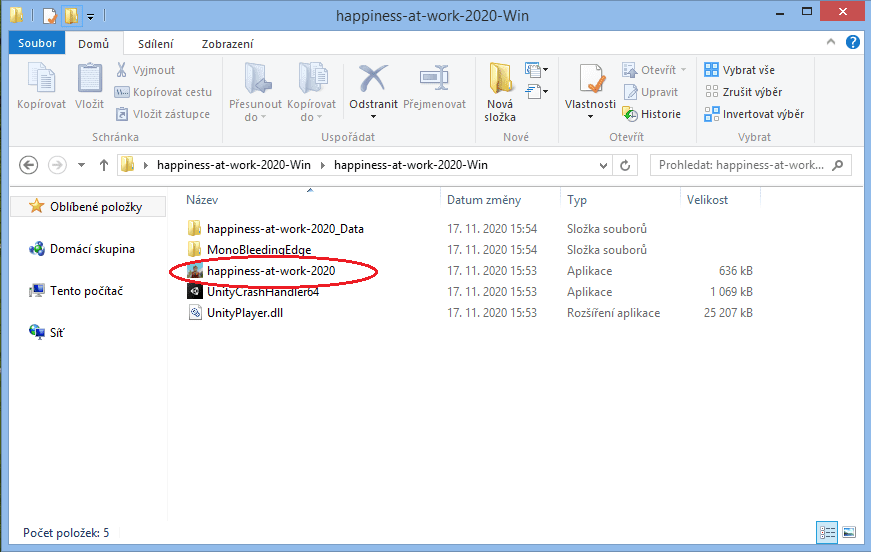 4. Be sure to have VPN turned off before you launch the Confer-o-Matic app (if you use it). If you'd use it while running our app, there might be problems with connection and you might not get into the 3D World.
5. The Confer-o-matic app will launch and you can log in.
Code = code on your ticket (can be found in an e-mail you recieved upon completing your ticket registration; also, at the end of every info-email is a link through which you can view your ticket).
Note: you can log in when the 3D world is opened. That means during today from 5:00 PM and tomorrow during the Conference.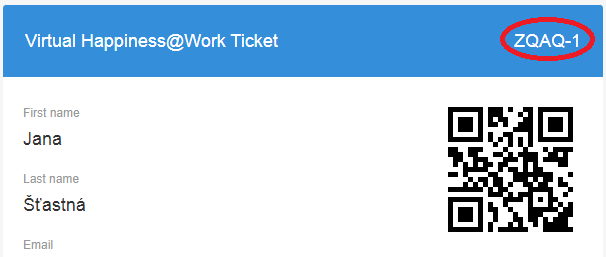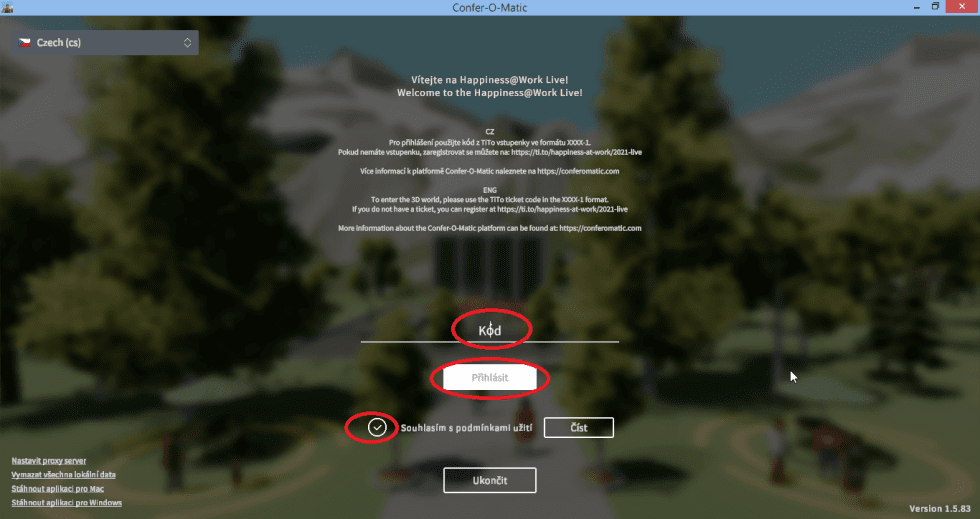 How to run the app on macOS?

1) Download the app using the button above.
2) After downloading, doubleclick DMG file (it's name is "Happiness-at-work-XX-Mac.dmg"). You will see app folder: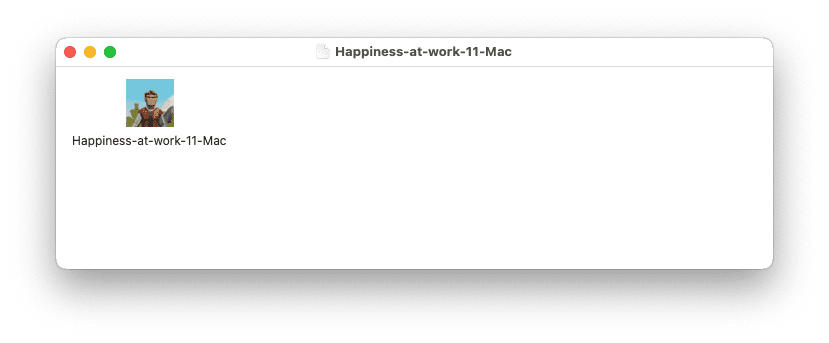 3) You can now move the app called "Happiness-at-work-XX-Mac" to your desktop, for easier finding. Or you can run it by double-clicking.
4) During the first start, you will see warning about the app downloaded from the internet. You can confirm using "Open" butotn: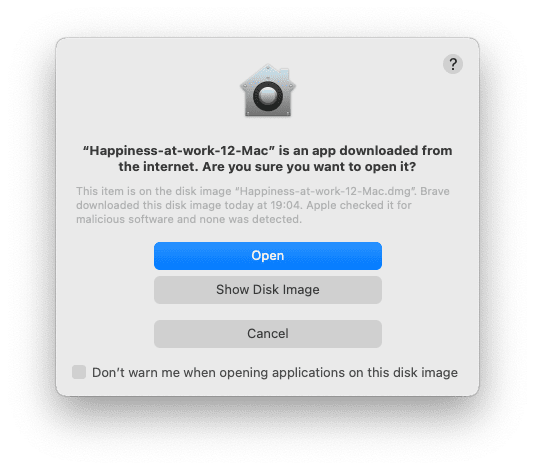 6) Now your app is started. After loading it will look like this: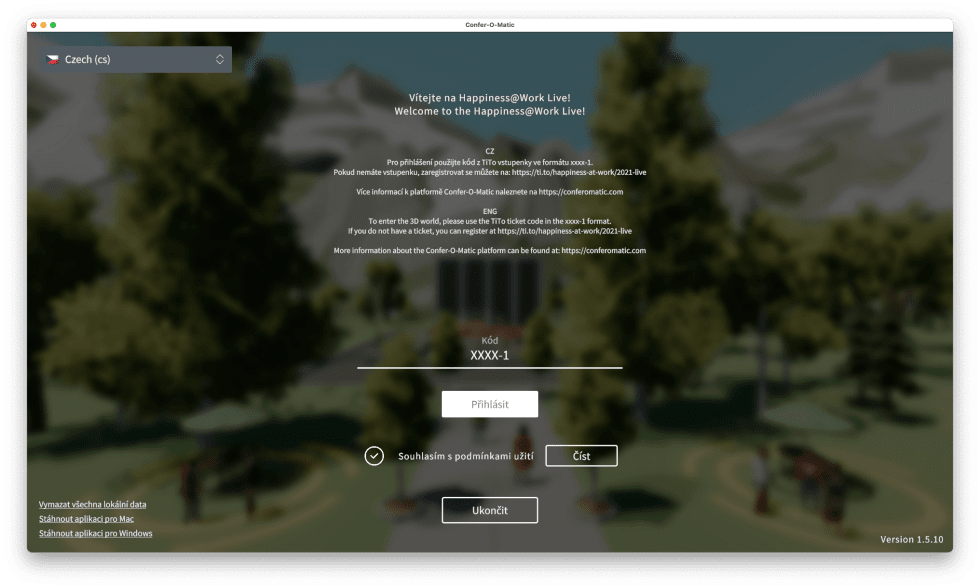 7) Last thing you have to do is filling your ticket code to the Code field + read and confirm EULA. When ready, open the virtual world using "Login" / "Přihlásit" button.
A) You can find the code in the footer of info e-mail we've been sending in last few days:

B) Or in the e-mail with ticket, which you received just after finishing your registration: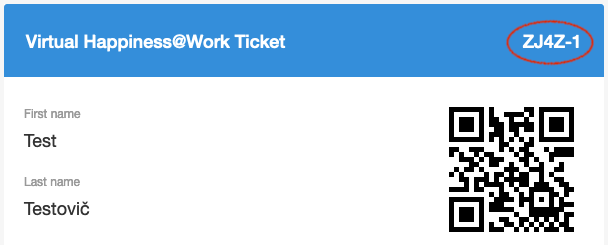 8) If the app starts, but shows error message "Connection to server timeout", the problem might be in your company VPN. Please try turning it off and starting the app again.