At Happiness@Work 2019 stage, you will see: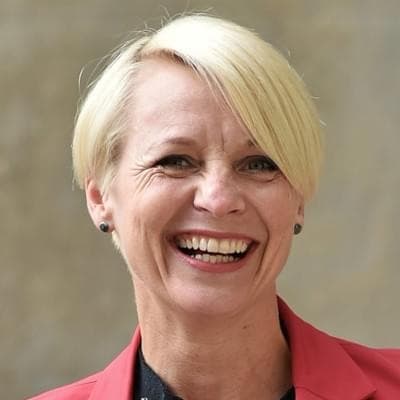 Arlette Bentzen
Arlette Bentzen is an expert on happiness at work and has many years experience as a presenter and trainer. Arlette is since September 2017 certified in Positive Psychology.
Arlette has a background in management, HR and customer relations in a number of different industries and was also an independent consultant for 6 years. Arlette joined Woohoo inc. in 2010 and does keynotes, speeches and workshops for all types of companies both inside and outside Denmark. She also does keynotes at conferences around the world, including a TEDx talk in the UK.
Talk: Happiness at Work in Times of Change
Science show that happy companies are more creative, innovative and handle changes better. Digitalization has and will continue to change our workplace. This creates uncertainty and often makes employees unhappy. But it doesn't have to. Learn how to keep the organization happy and how to face a future where a great culture is key for success. Arlette will give you practical tools on how stay happy yourself and how to create a happier and more successful company.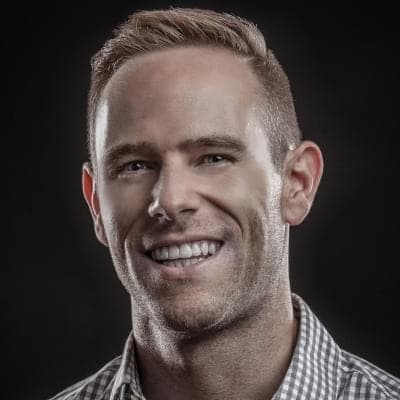 Arthur Woods
Arthur Woods is a serial entrepreneur working at the intersection of inclusion and technology. He was named to Forbes 30 Under 30, is a three-times TEDx speaker and is an advisor to leading brands from Disney and MetLife to Casper.
He is the Co-Founder of Mathison, a talent marketplace connecting the most marginalized and underrepresented populations to the most competitive job opportunities globally. Arthur came from Google where he led operations for YouTube's Education division and oversaw YouTube for Schools. Arthur previously co-founded Imperative, leading social learning platform; Out in Tech, the largest global LGBTQ technology community; and Social Impact 360, the leading collegiate social enterprise education program.
Arthur studied Operations and Information Management at Georgetown University and Project Management at Stanford University. He contributes to Fast Company, is a World Economic Forum Global Shaper, a New York Venture Fellow and sits on the Boards of the Georgetown Technology Alliance.

Talk: How Purpose Makes Us Happy At Work
In his talk Arthur Woods will share breakthrough research, stories and ideas for how we unlock the potential of our workforce through purpose. The solution and potential lies in our people themselves, shifting they way they look at work, see themselves, and to connect to purpose in their daily work.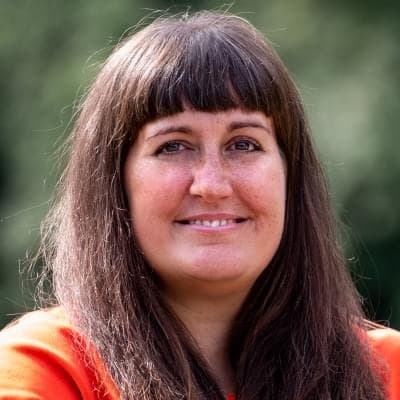 Babeta Schneiderova
Babeta studied Hospitality Management at the university of Derby in UK. She works in hospitality for 15 year and she still loves her job. After ten years abroad she is back in the Czech Republic and now is the CEO of Bohemian Hostels & Hotels. BoHo is a network operating hotels and hostels in Prague, Olomouc and Ghana, where they also build a public toilets network.
Babeta believes the key to success of every company are it's people. Her goal every year is to ensure everyone in her team is motivated and know what to do and why to do it. Wheter he is a part-time janitor or senior director
Talk: Helping near and far
In her talk Babeta will share her story leading her all the way to leadership of hotels & hostels network BoHo. She will show us why they help not only in local communities but also in distant Gahan. And we will also look at the importance of shared and understood vision and how can we make it happen.
Daniela Pešková
Member of the Board of Directors responsible for Retail banking at Česká spořitelna.
The highest-ranked Czech female banker, who HAPPILY combines career with family and care of her three kids. Daniela has been in bank management positions in the Czech Republic as well as abroad working for GE in UK and Hungary and for Tatrabanka in Slovakia. She has been working for Česká spořitelna since 2007, and she has been Member of the Board of Directors since 2016.
Talk: Women Leaders Panel
Daniela will at the panel discussion of great company leaders. Main topic of the panel will be building a happier workplace with the future in mind. We will also look at the key skills and competences we and our people will need for the years to come.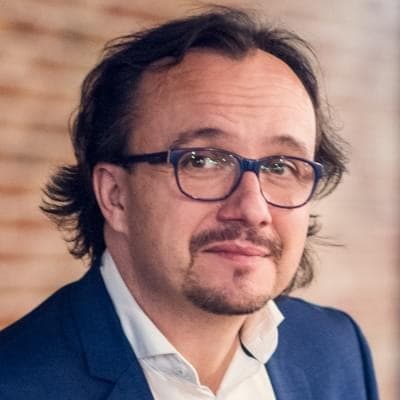 David Vrba
David is Infopreneur, responsilbe leadership evangelist, mentor, company culture strategist, partner at COCUMA.cz and director of local chapter of YPO.
Talk: Exponential World and People at Work of the Future
Some 40 % of companies will likely disappear in the course of next decade. There will though be new companies popping up at the same time. Most of them will apply principles of exponential organizations, utilizing exponential technologies. Companies will have to find proper balance between sustainability and well-being of its people. Every company which does not want to disappear needs to be future ready, needs to change and adapt on the go. Studies though show that not companies, but people and leaders need to change and adapt first. What can we do to face the exponential age? Every change starts with the right "mindset". Competencies, skills and technology only follow. We all will have to do more conscious decisions to ensure the technologies serve us much better when compared with the last century.
Crucial role in the course of the transition, which all companies will have to undergo, will have HR (or however we like to call it). This is for sure a role the importance of which will grow parallel with flattening of the organisations. Let refer to a "New HR" with new skills, competences and truly human centred focus.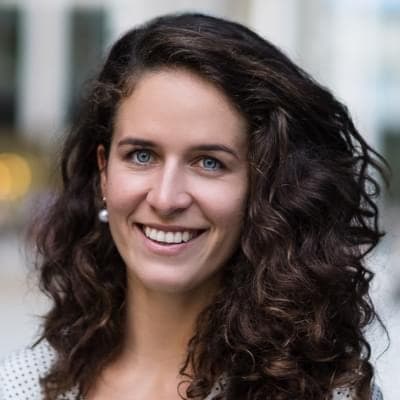 Dita Přikrylová
Dita is founder of nonprofit organization Czechitas which helps women, girls and children discover the world of information technologies. She studies system engineering and applied informatics. Dita was also chosen to the Forbes 30 under 30 list.
Talk: Women Leaders Panel
Dita will at the panel discussion of great company leaders. Main topic of the panel will be building a happier workplace with the future in mind. We will also look at the key skills and competences we and our people will need for the years to come.
Jiří Klein
Jiří Klein studied HR management and for more than 20 years worked in different management roles at the Czech Republic Police. For two years he was personal director in a democratic company REC Group s.r.o. After that, he became the director of Nový Jičín city police department where he was cultivating principles of kindness and democratic company. Today he is director of Opava city police department. He loves his family, high mountains, photography and running.
Talk: How to Change Bureaucrat to a "Human Being"
We live in the times of unbelievable technological revolution. But replacing humanity in the sense of human relationships is barely possible.
I'm looking for a ways to make the work at the civil service purposeful. To let people see their position not only as the "power", but also a way to help others.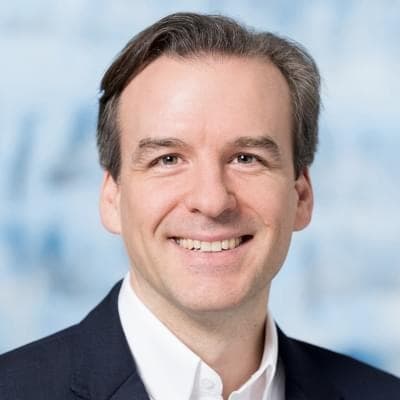 Jochen Menges
Jochen Menges is a professor of leadership at the University of Zurich and a lecturer at the University of Cambridge. His award-winning research explores how leaders can successfully inspire people to pursue collective goals and to work together in ways that contribute to their productivity, well-being and happiness. His work has been cited by leading media around the world and has been featured in two TEDx talks.
Jochen has worked with a diverse set of companies and organizations including British Telecom, Google, Jaguar Land Rover, L'Oreal, Microsoft, Rolls-Royce, Save the Children, and The World Bank. He has taught at start-up incubators such as Plug & Play in Silicon Valley and The Venture Café Foundation in Boston, and he led a major employer quality assessment study, for which he gathered survey responses from more than 60,000 employees and evaluated more than 450 companies in Germany regarding their
potential to attract and retain talent.
Talk: How Busy Organizations Can Fight Burnout and Foster Lasting Happiness
In this session, Jochen will share his research, explain how you can find out whether you and your organization are affected by the acceleration trap, how you can break free from the trap, and how to avoid excessive acceleration in the future. Leveraging these insights, your workplace can promote a joyful sense of urgency and lasting happiness among employees.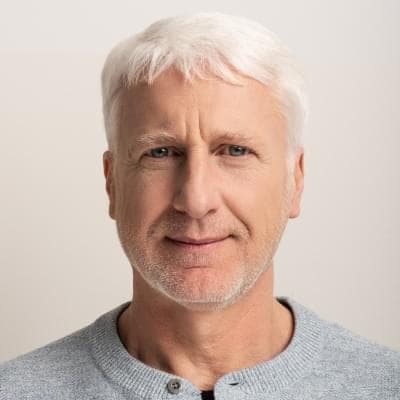 Marian Jelínek
Hockey trainer, coach, manager and author of many books.
For more than 25 years, Marian is studying sport psychology and mental coaching. His biggest hockey achievements are gold medal from the 2005 World Cup, 2x title with HC Sparta Praha and President's cup with HC Plzeň.
Individually he works with managers and top athletes (at this time for example with Karolína Plíšková, Petr Mrázek, Jan Micka and my other olympionics; he is also former long-time coach of Jaromír Jágr).
He is using his many years of experience at his talks not only for associations and clubs across sports but also for companies in different areas.
He is garant of Psychology for managers branch at the Newton College.
Marian is also co-author of SportMentor project where he leads on-line motivation course. In the course you can learn more information from the topics he loves to talk about, but can dive deeper in the limited time of presentations (time of abudance, need of limits, comfort zone etc.)
Talk: Motivation in the Times of Abudance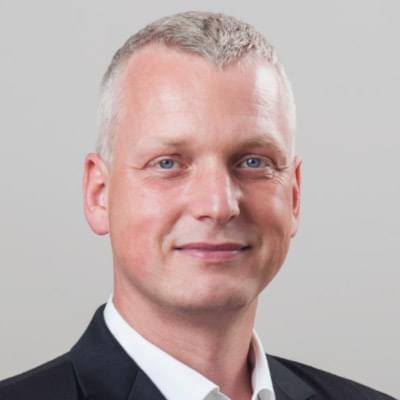 Martin Hausenblas
In 2000 Martin co-founded ADLER Czech which is now one of the biggest producer and exporter of ad textiles in Europe. He is also co-founder of company Liftago, which created top rated app for connecting passengers directly with taxi drivers.
He was named EY Entrepreneur of the year in the Ustí nad Labem region for the year 2017. He is interested in principles of sustainability in business which is also focuses on in his companies. In 2010 he started "We do business withou corruption" association where he is a chairman.
Talk: Company Culture from the Owner's Point of View
In his companies he was always trying to let people have enough space for their own initiative and to let them grow. He was trying to prepare conditions where the work is joyful. And these will be topics of his conference talk.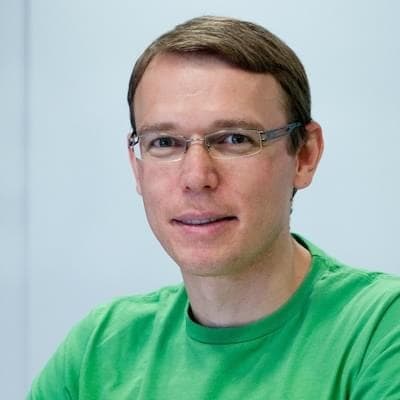 Michal Šrajer
Ten years ago, Michal co-founded studio Inmite (Czech leader in smartphone apps development) together with his two friends. He named himself "Chief Happiness Officer" at that time with a mission to discover ways how to bring happiness to work. Four years ago, Inmite became part of global security company Avast through acquisition. And Michal became CHO of much bigger company.
After a year of travelling and visiting truly human companies around the world, he is now back in the Czech Republic. His mission is to help as many people as possible to enjoy a fulfilling and meaningful time at work. To help gain this perspective to as many people as possible, including future generations, he is co-organising international Happiness@Work conference, joined Brain&Breakfast project and is helping companies on the path towards happiness at work.
Talk: Welcome & the closing of the day
Michal will be one of the guides throught the conference day this year. He will start the day by introducing the topic and he will also close the conference at the end of the day.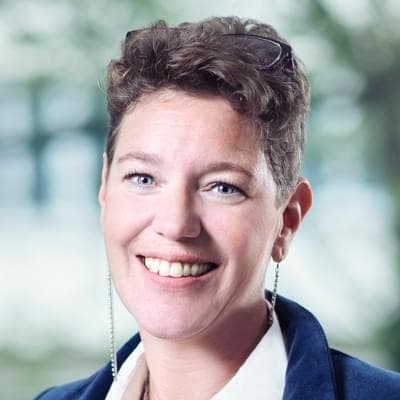 Monika Hilm
When Monika first became a hotel manager she firmly believed that customers must come first and that employees should sacrifice everything to satisfy their every whim. But she found that this approach created a lot of stress and frustration for her employees – and it didn't even make the customers very happy.
She discovered that then opposite is true: the only reliable way to ensure that guests are happy with their stay and come back again, is to make her staff happy. Today, Monika is the Regional Lead for the Czech Republic & Slovakia and runs five hotels with 500 employees. She's also the author of "Put Your People First – And the Rest Will Follow."
Talk: Women Leaders Panel
Monika will lead the panel discussion of great company leaders. Main topic of the panel will be building a happier workplace with the future in mind. We will also look at the key skills and competences we and our people will need for the years to come.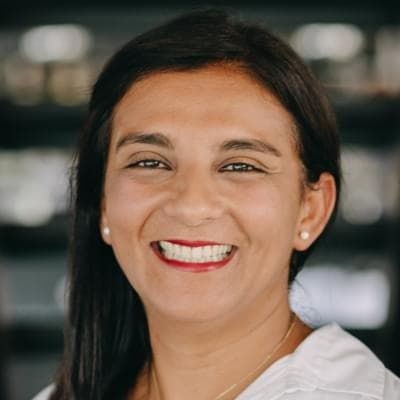 Mounia El Hilali
Originally coming from France, Mounia moved to Prague in summer 2018 together with her husband and 3 daughters. In her role of IKEA Country Retail manager & Chief Sustainability officer she is responsible for more than 3 600 co – workers in the region of Czech Republic, Hungary and Slovakia. Creating a better everyday life for the many people, with focus on people and planet positive is her main goal.
Mounia enjoys to work with different people and culture. Prior Prague Mounia was living in different countries – Spain, Argentina, United States and France. She feels as a citizen of the world. Mounia believes that creating the best conditions for people to do their job is very beneficial for everybody. She says that happiness for people - both co workers and customers - is a joyful job. It gives a good purpose on why you are doing what you do every day.
Talk: Women Leaders Panel
Diana will at the panel discussion of great company leaders. Main topic of the panel will be building a happier workplace with the future in mind. We will also look at the key skills and competences we and our people will need for the years to come.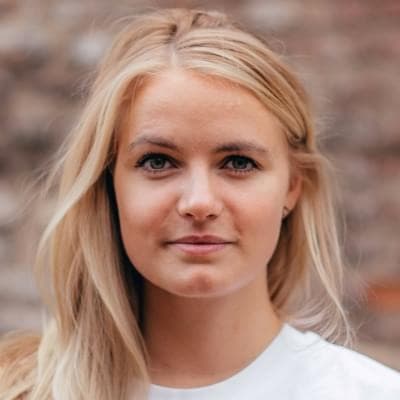 Nela Ďopanová
Nela is founder of Fpohybu, where they are increasing movement literacy of employees. She was born with the cleft spine and doctors predictes she won't be able to walk. Thanks to the movement and her strong will, she walks.
Talk: Body Refresh Excercise
Nela will share her personal story which led her to focus on movement and nad starting Fpohybu. After that she will lead attendees throught and easy excercise. One that is useful on daily basis at work.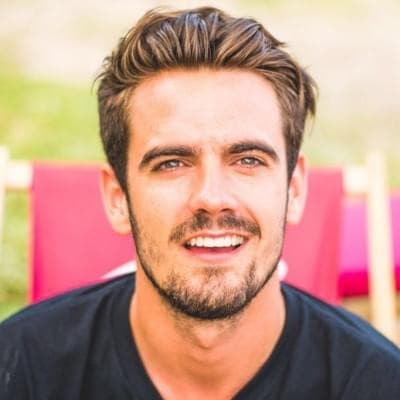 Tim Dorsett
Tim has been with innocent for 7 years with one mission - to help people work better and go home happy.
This has been the way innocent has looked at their company environment, well-being and culture from their very first day in 1999.

However, now with over 450 people across 10 offices, that's not an easy task.
Talk: How We Make Innocent Drinks A Happy Workplace
Tim will tell you how innocent went from 3 friend in a loft in west London to the company voted 3rd best to work for in the country in 2018. He will cover key points that makes innocent one of the happiest brands on the planet, and why he is lucky enough to say he loves his job.